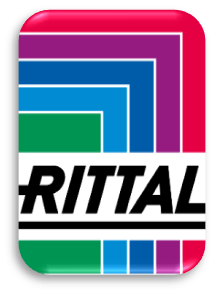 Digitization and sustainable development in the creation and operation of automation and control systems in industry
Alexander Georgiev, Rittal EOOD - Bulgaria, part of FLG
Summary:
The end products we use in our daily lives are becoming increasingly complex and high-tech. For their production, the industry needs increasingly complex and efficient production processes. This is associated with a high degree of automation and production control, which is achieved with the use of a large number of sensors and actuators. In the process of design, construction and operation of such systems, a huge volume of documentation is created and used, which is generally found on paper (locally at the system) and/or in digital format at the designers' premises.
Due to its volume, handling this documentation - quickly finding a specific part of it and making corrections during its life cycle - is extremely difficult.
RITTAL is changing that by creating the cloud-based digital document pocket - ePOCKET.
With its help, specialists have quick and secure access to all available documentation and its most up-to-date version. The use of paper for printing schematics, specifications, certificates, etc. is over now.
---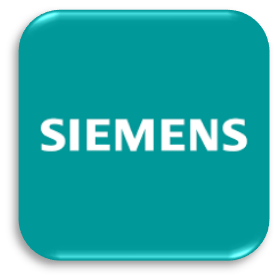 Industrial Cybersecurity and how regulations support industrial manufacturing
Nikola Petkov, Siemens EOOD, Digital Industries
Anton Naumov, Siemens EOOD, Digital Industries
Abstract Megatrends are bringing nowadays new challenges to discrete and process industries. Globalization, digitalization, lack of skilled working force, are setting new requirement to different manufacturers. The keyword in digitalization of product lifecycle processes is data availability. It requires different multi-connections starting from the field sensors, trough the control systems, to MOM/MES, ERP, and cloud systems. The interoperated data exchange at different levels leads to new challenges in the OT (Operational Technologies) world. Currently the major one of them is the highly increased number of cyberthreats and both IT (Information Technology) and OT are at risk. In the last five years hundreds of manufacturers were attacked by different ransomware viruses that caused tens of billions in losses. But how to protect our production sites? Most common used solutions are DMZ, firewalls, whitelisting, end-point protection, integrated security in automation, industrial network segmentation, asset inventory scan and many others. Here the knowledge of automation theory is essential for finding and implementing sufficient, secure, and safe solutions for OT protection.
Because of the importance of the topic, European Union set a context of cybersecurity related legislations. Last one is NIS2 (Network and Information Systems Security) started in 2023. Requirements and recommendations in NIS 2 are supporting the industry by setting regulation and do not act as limitations and restrictions.
The purpose of this presentation is to explain how Siemens by following these recommendations, using the certified products and solution, and having the right knowledge on automation technologies supports different industries in their new challenges regarding the cybersecurity of OT.